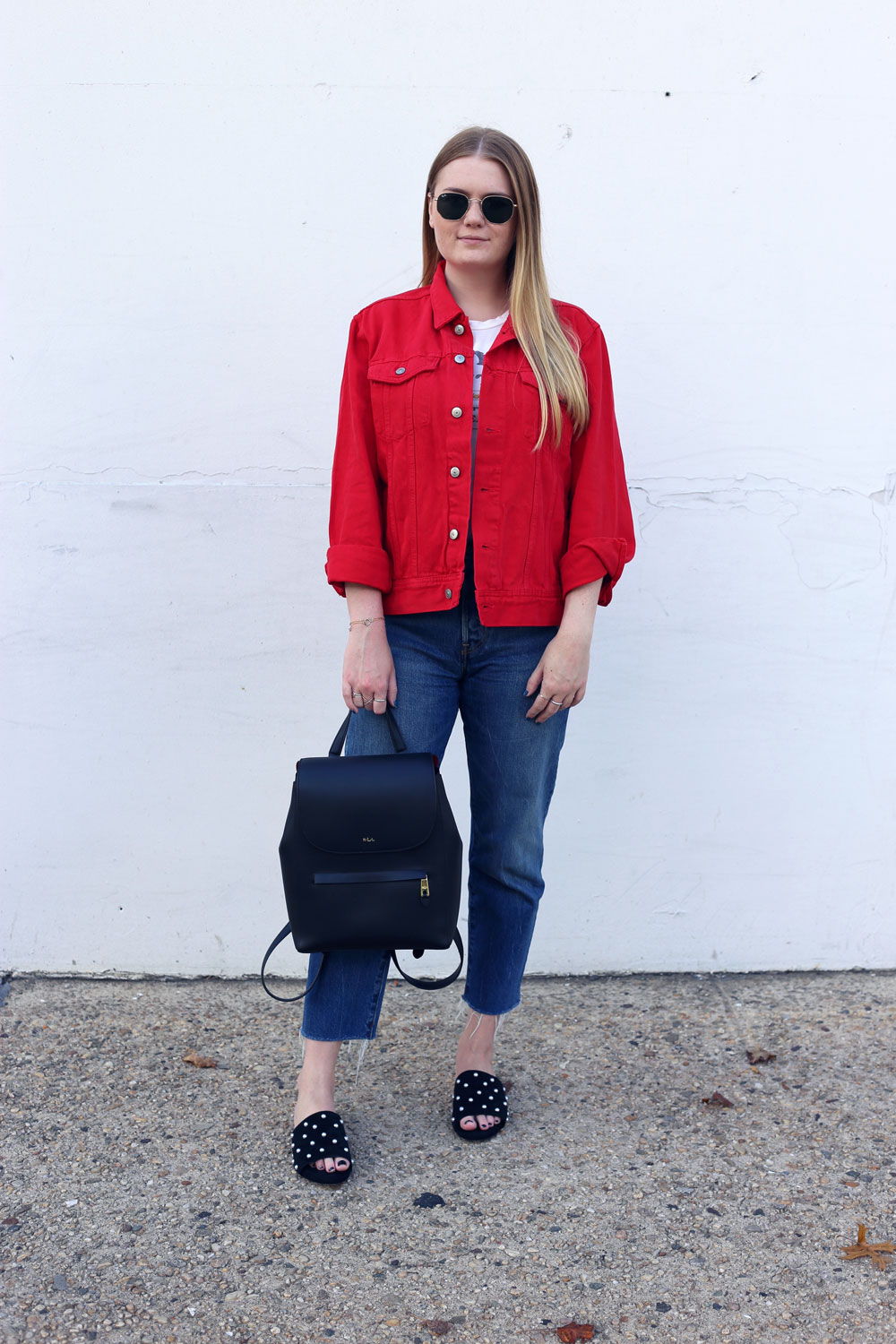 Red's the hottest (pun intended) color of the season, there's really no doubt about it. Looking to the runways, bloggers, and the like : they are all wearing it. It's quite a daunting color to sport but I'm confident anyone can… read on for my styling tips!
I'd say the "it" red item of the season is the kitten-heeled pointy-toed stretch bootie; and although I appreciate them, they really don't fit in with my personal style, a tad too edgy for me and most I think. I'm personally really loving it as a statement sweater. Something with a thick knit or dramatic sleeve detail really looks very striking. Pair it with jeans and simple everything else, and you'll be looking très chic. I linked quite a few below!
My other favorite (and suuuuper easy) way to wear it is through an accessory. Just wear simple tones and then thrown on your red jacket / bag / earrings /or shoes and you will be looking right on-point for this season!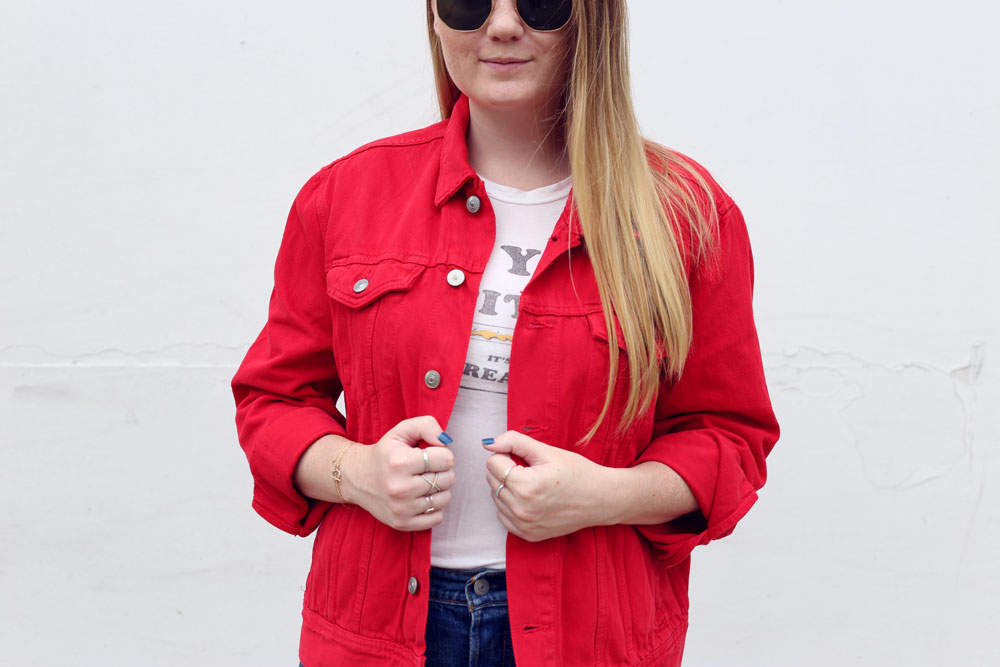 I snagged this red denim jacket at H&M for only $50 and love to just throw it over a graphic tee + a pair of jeans and call it a day. It's been a favorite weekend look lately (+ my backpack for city-strollin').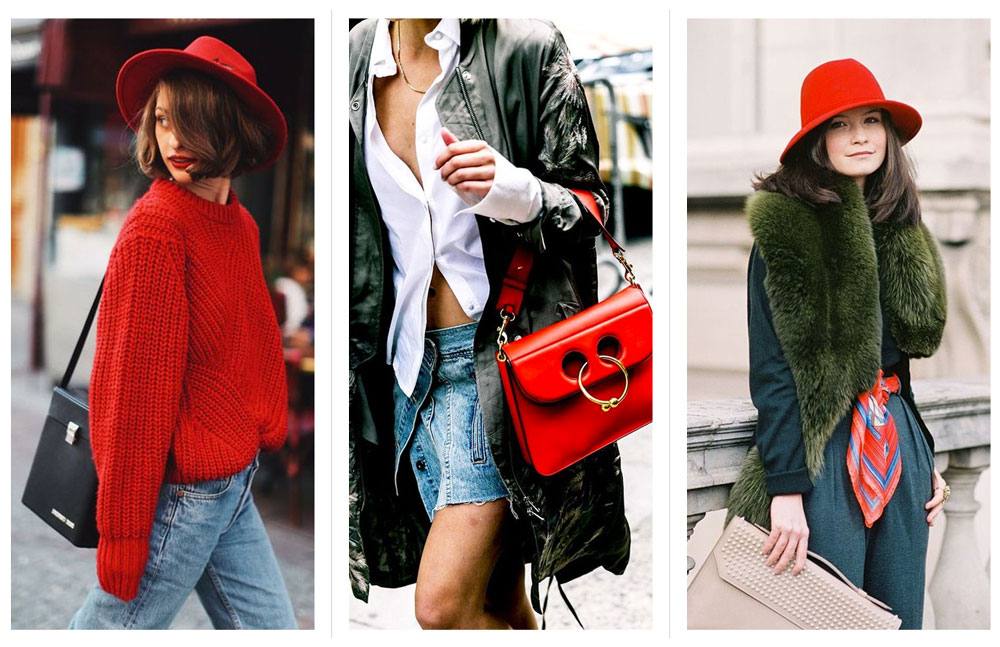 I'd stick to neutral tones when styling red pieces; however that doesn't just mean black, white, tan, or grey. I think more unexpected neutrals like a dark olive green or a faint blush pink could be really stunning in the right ensemble.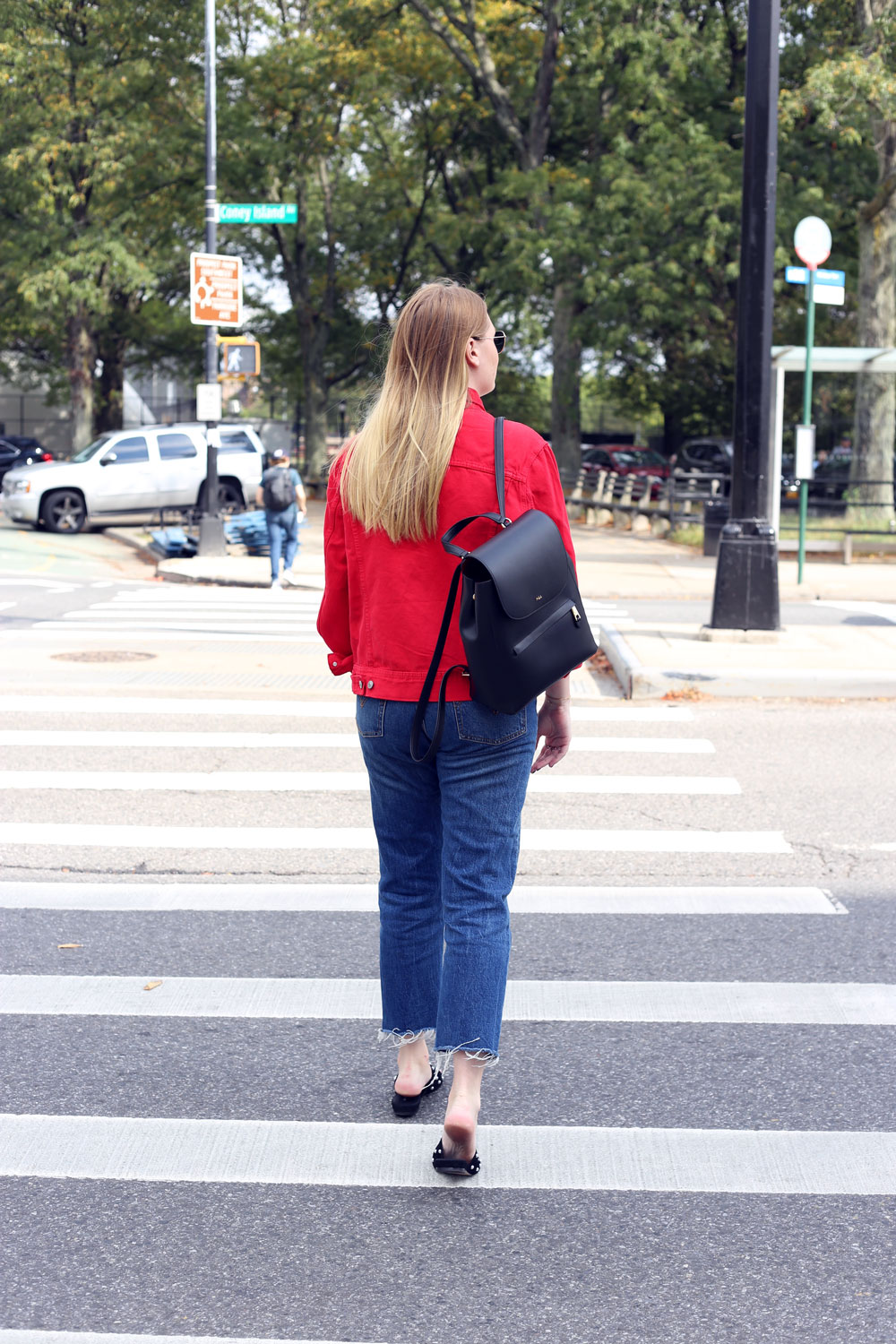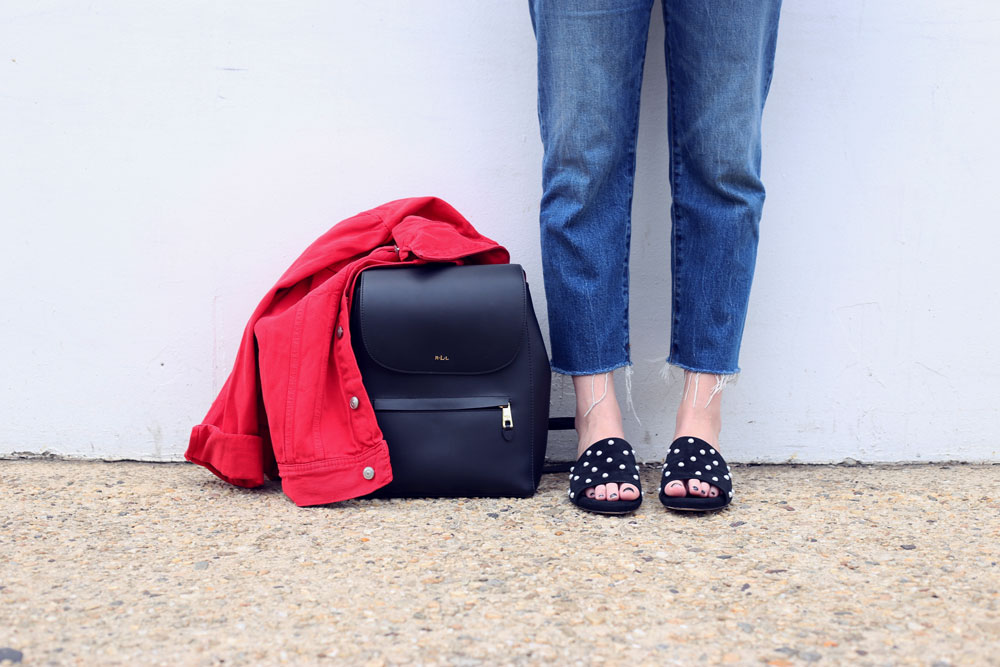 SHOP THIS TREND TUESDAY:

Stay trendy, my friends!

Reader Interactions