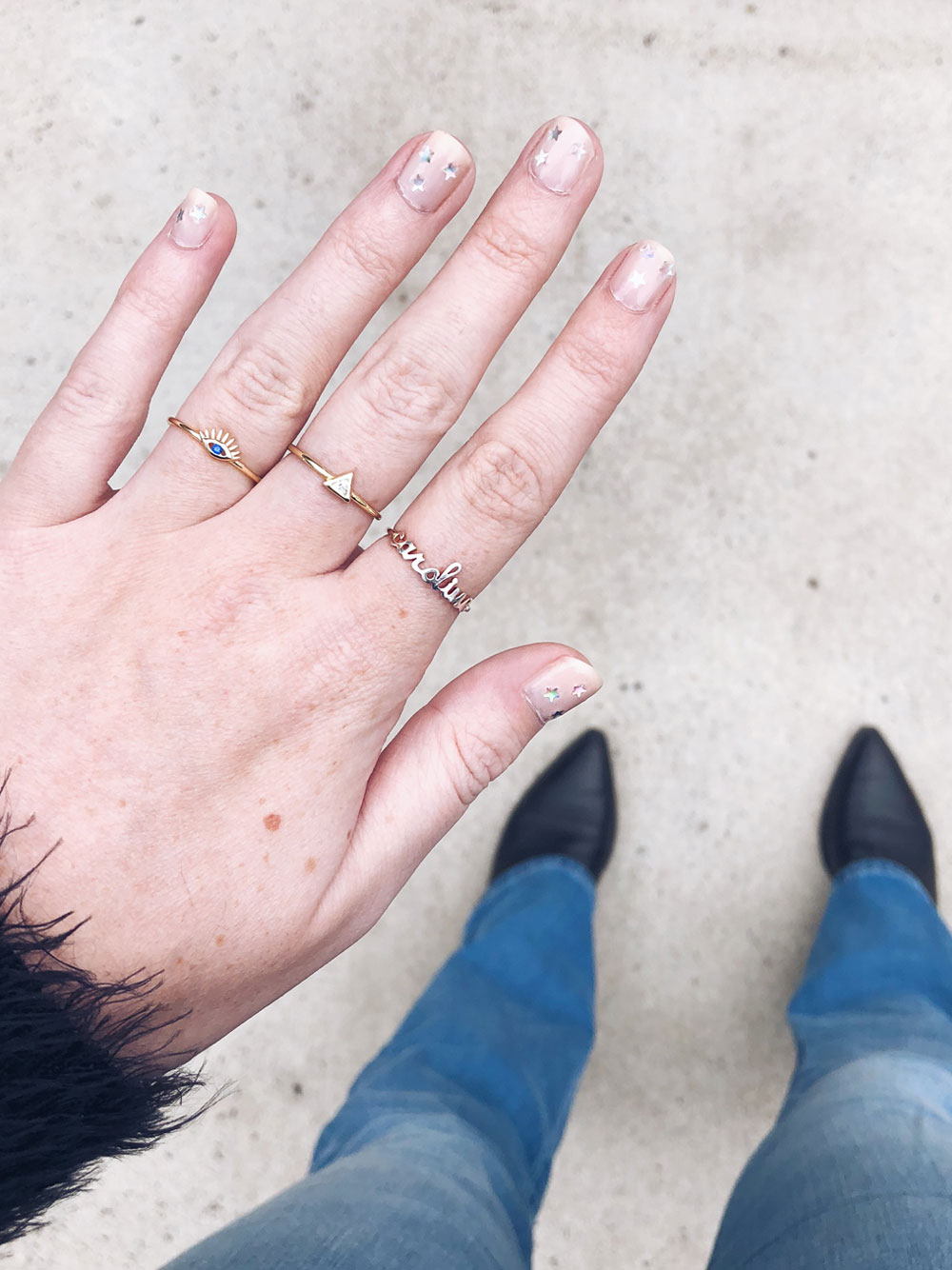 I'm sure we all have more than a few holiday functions coming up this month, maybe even starting this weekend? And even if you won't be party hopping this season, isn't it just so fun to sport a festive nail for the holiday season? I think yes!
So this nail art, by far, is the easiest I've ever come across (and I've done my fair share of nail DIY). You don't even need that dotting tool, it just makes it a little easier. But I think a toothpick would work just fine. So you really only need a polish you love, bottom coat & top coat, the star sequins which are incredibly affordable (found them on Amazon) and will last you forever! Read on for the full step process below.



I used Baby Love by Deborah Lippmann and only the silver stars from the pack – but the possibilities are endless!
Do you guys ever do your own nail art? Let me know what you've tried in the comments below (and if you plan to try this, too)!