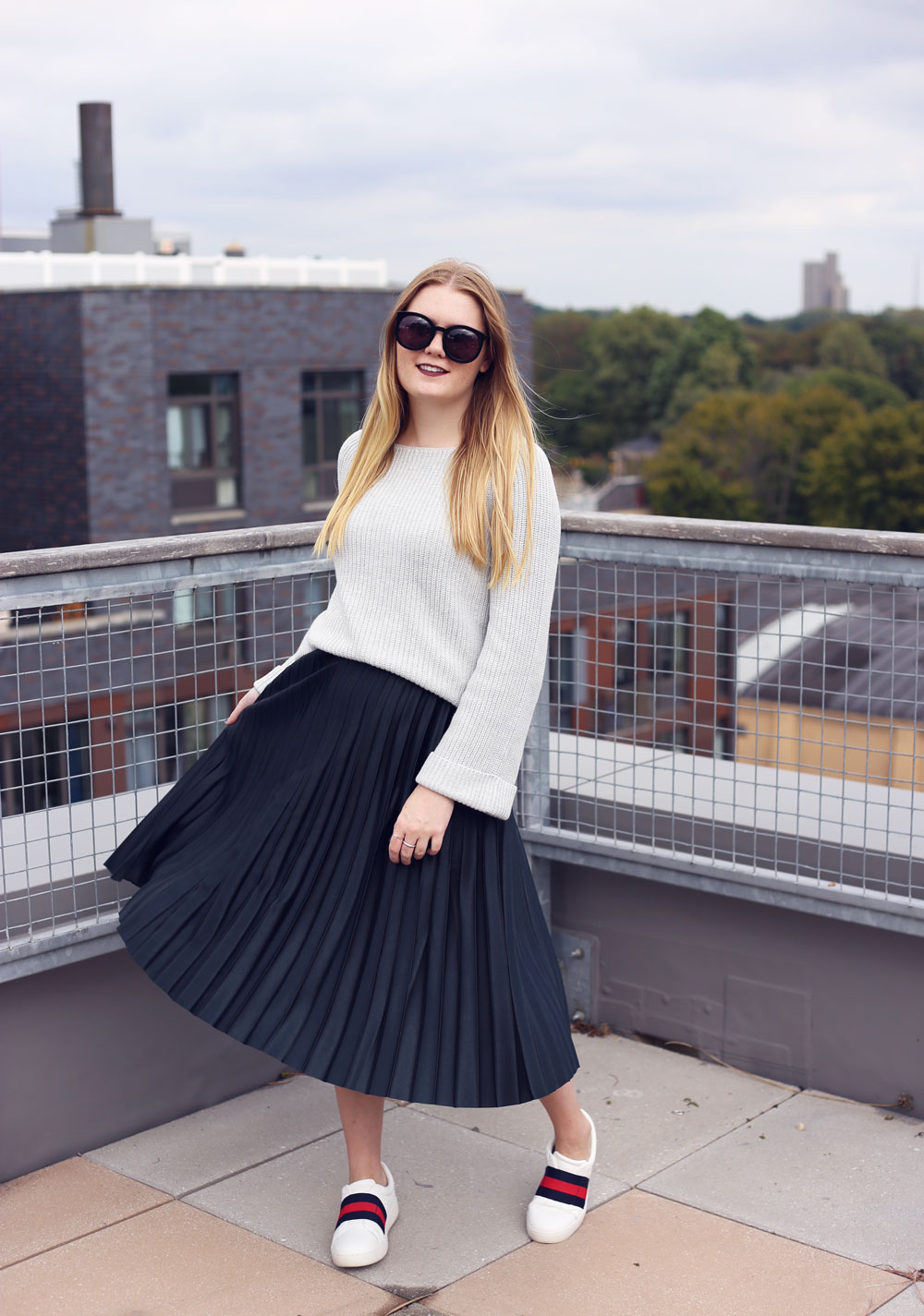 This gorgeous, shimmery dark forest green, pleated midi skirt will definitely be on serious repeat this season. I love midi skirts because they can be paired with sneakers and bare legs on the warmer fall days and then tights and booties on the chillier ones. The silhouette is so lady-like and pretty, which makes it fun to juxtapose with trendy, street-style elements that can add some edge. Keep reading for my favorite ways to style this fall staple (& don't forget to shop some gorgeous pleated midis at the end!)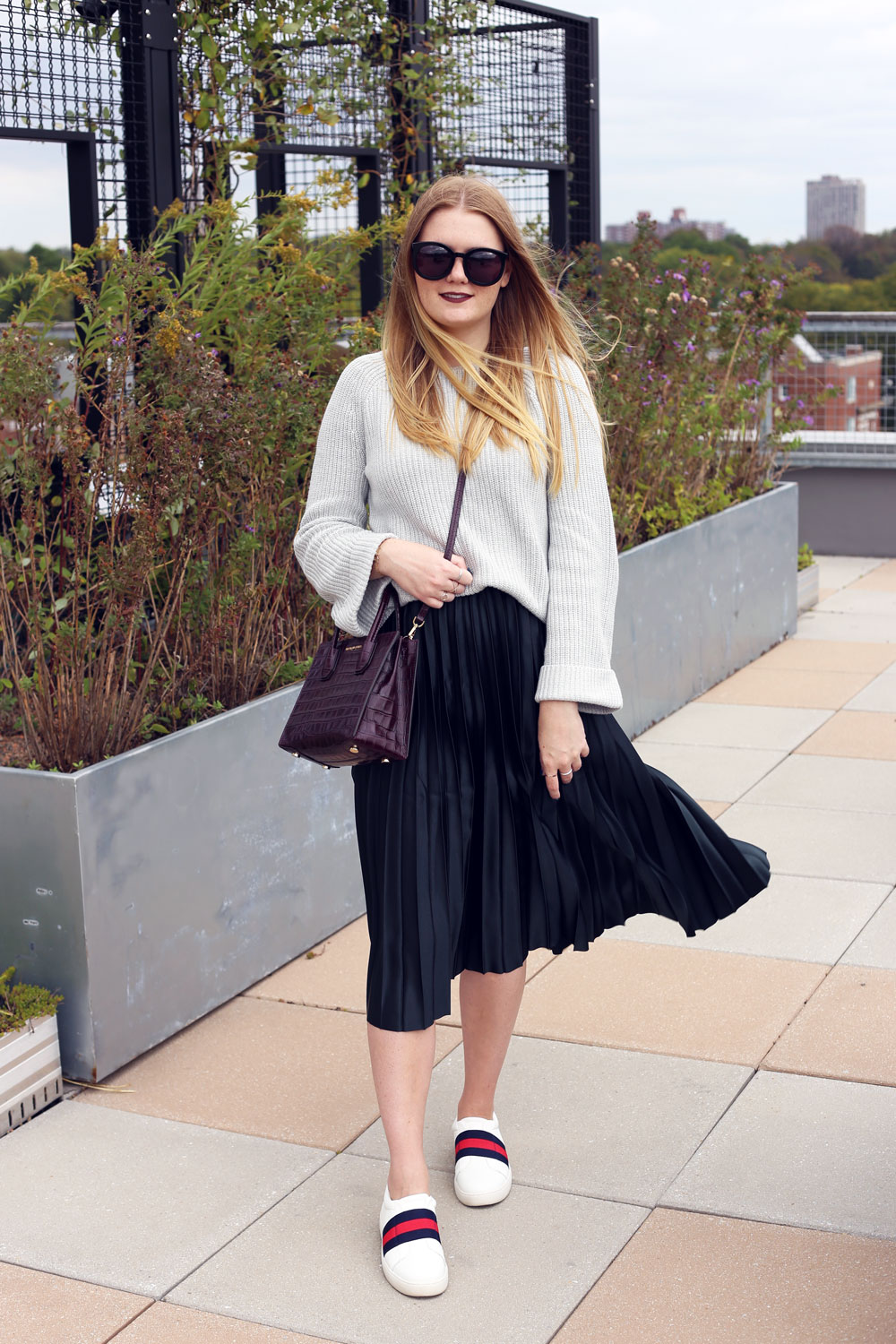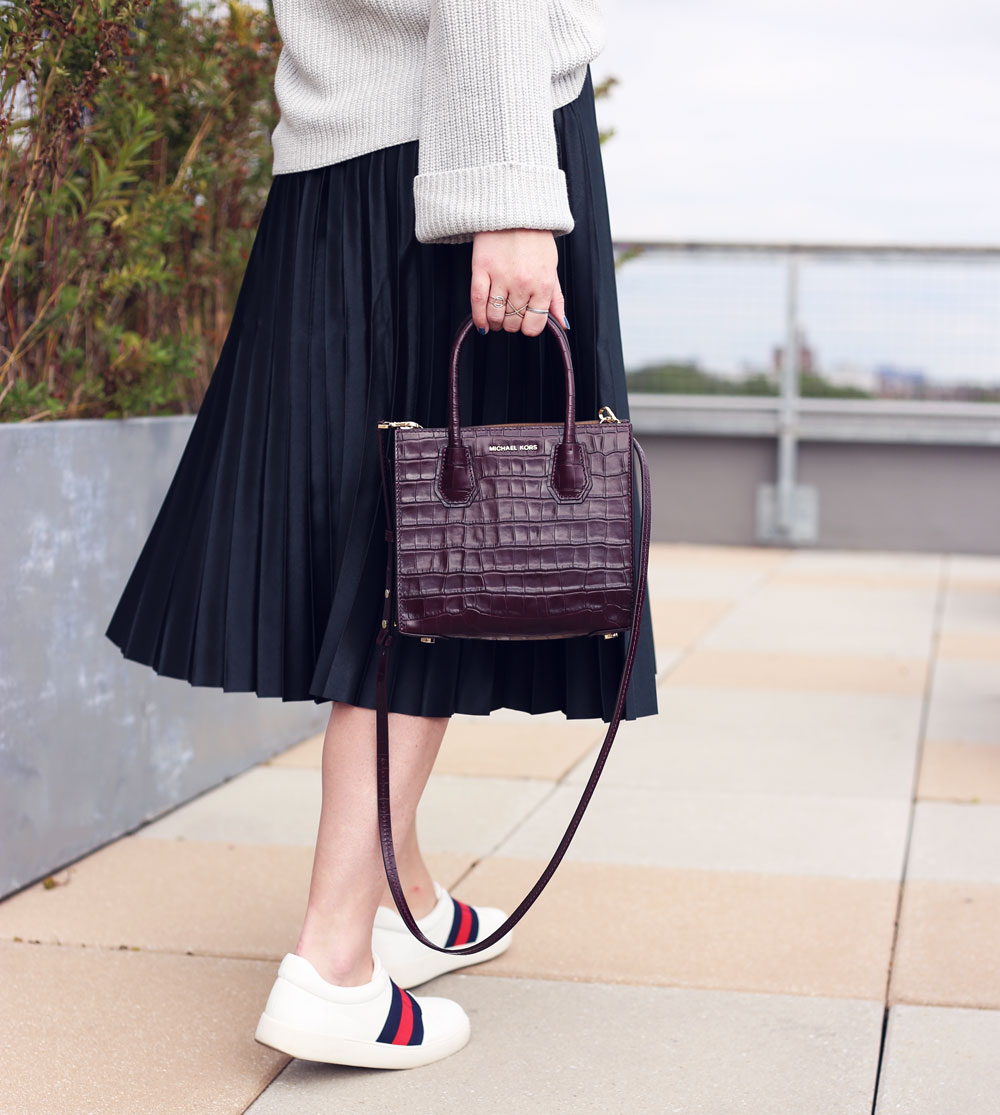 Shop My Outfit:
 PLEATED MIDI SKIRT (
Loft
) | CUFFED RIBBED SWEATER (
Loft
)  | SLIP-ON STRIPED SNEAKERS (
Nine West via Lord & Taylor
) | BAG (
Michael Kors
) | SUNGLASSES (
Karen Walker
)
1. with a chunky sweater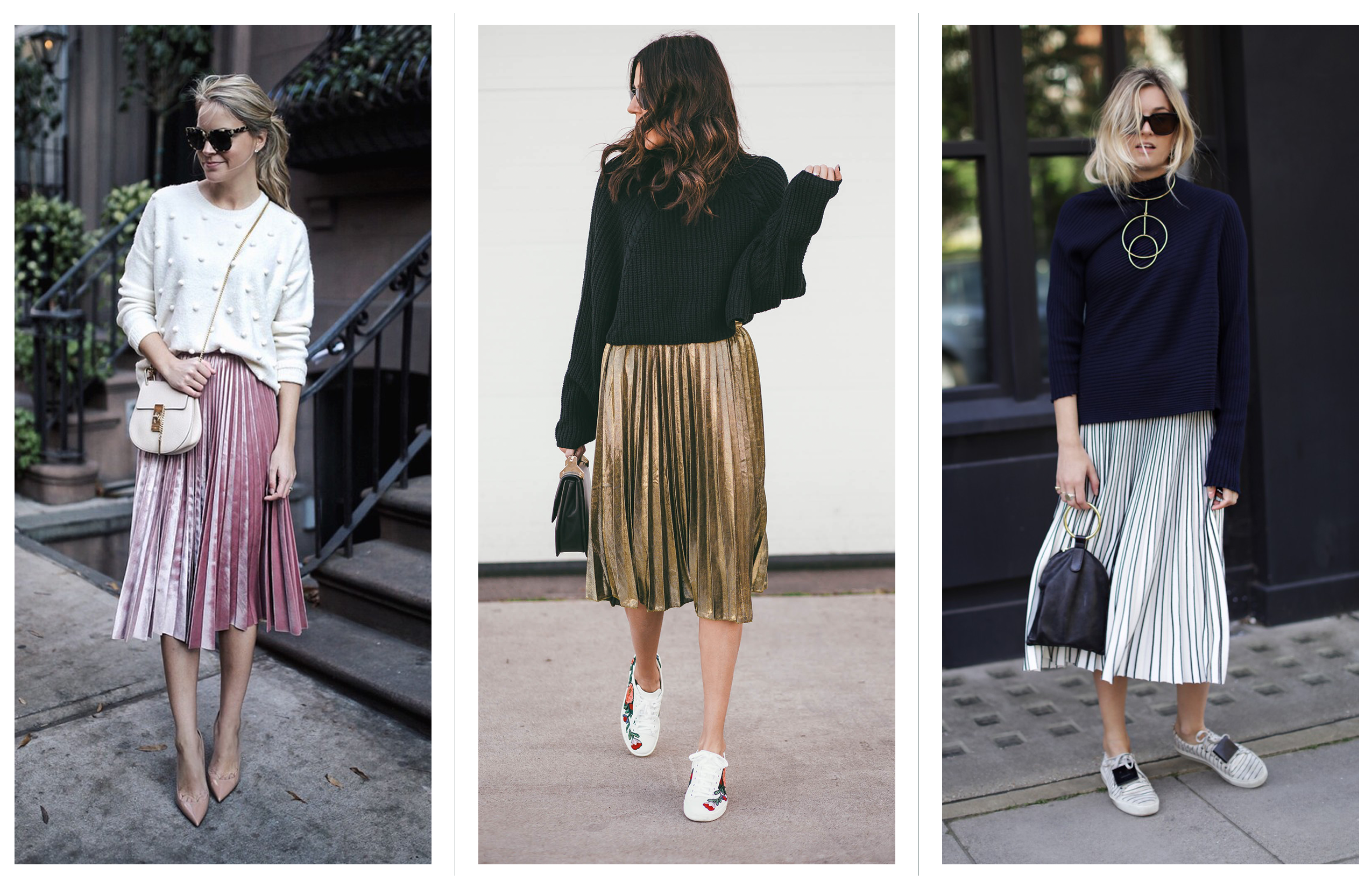 My favorite way to style a pleated midi! Something about the pleated flowiness combined with a chunky texture is so chic. And man is it a comfy ensemble. Pair it with some stylish (embellished if possible) sneakers and you are the pure definition of comfy-cute. There are a few ways to wear a sweater with it. I think I prefer a little tiny-tuck on one side (like I've done in my outfit above), but I also love just letting it hang over the skirt whether the sweater is a cropped style or not.
2. with a button-down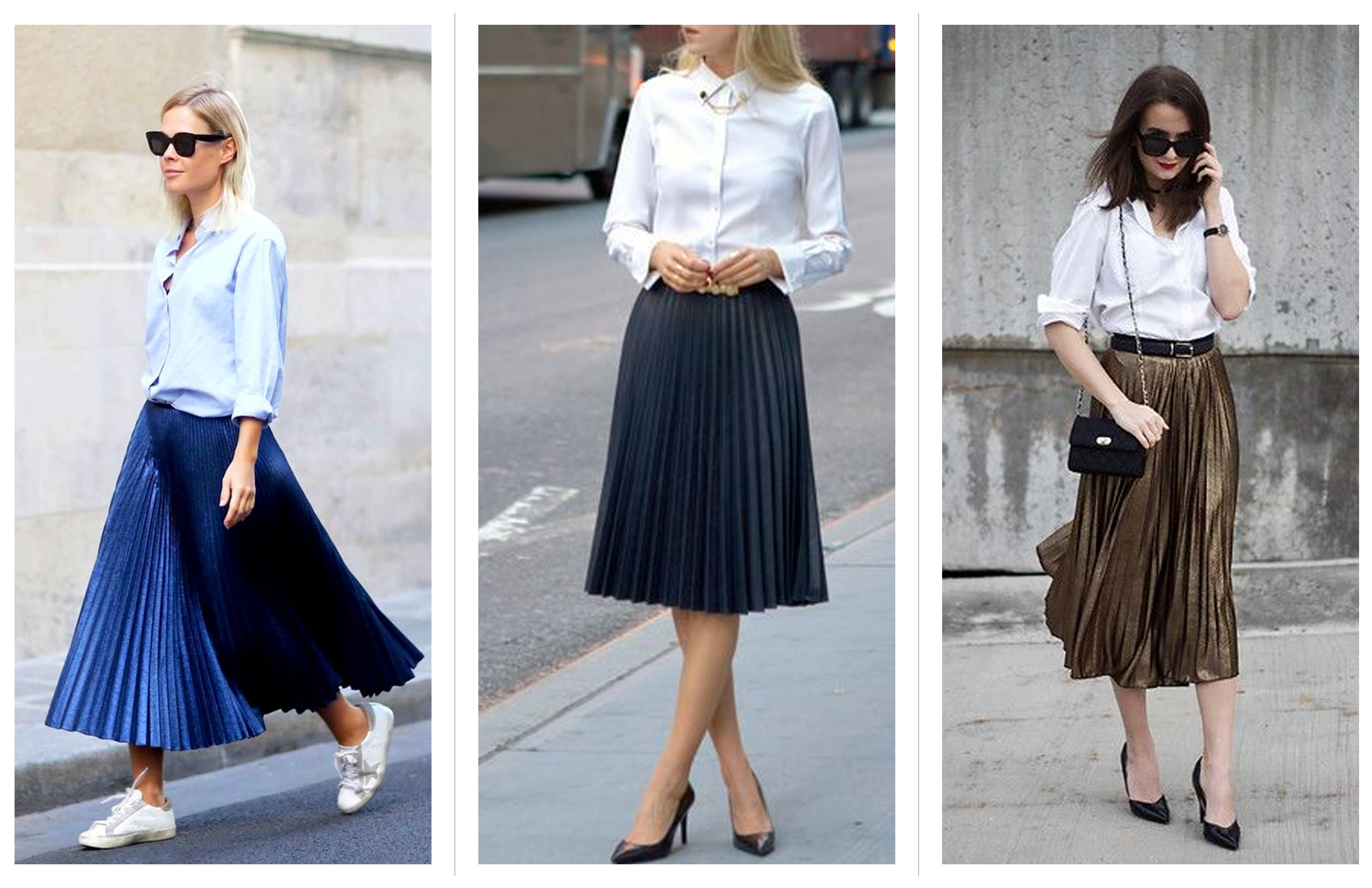 A more work-oriented look is pairing a pleated midi with a button-down shirt. I love having it a little slouched, or maybe half-tucked. But the buttoned-up-to-the-top + neatly-tucked look is also very dainty and striking. Add a belt or statement necklace and you're ready to be the best dressed in the office!
3. with a simple tee + leather/denim jacket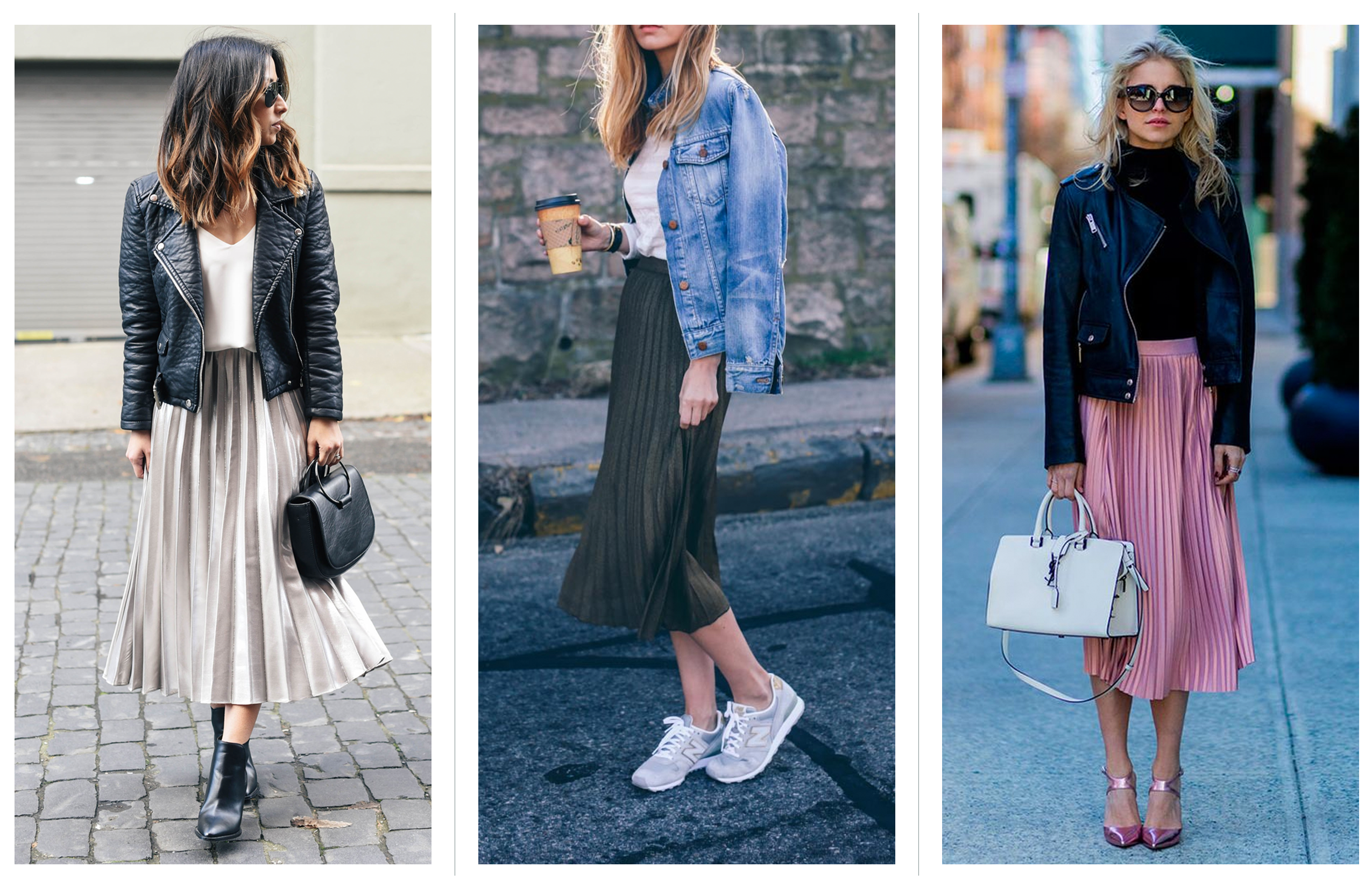 Another great texture to pair with pleats is leather or denim in the form of a jacket. I prefer sporting just a plain tee underneath to keep it simple (#minimalist). + drape the jacket over your shoulders to add a cool-girl element instantly.

Happy fall styling, my friends! (best season EVER)