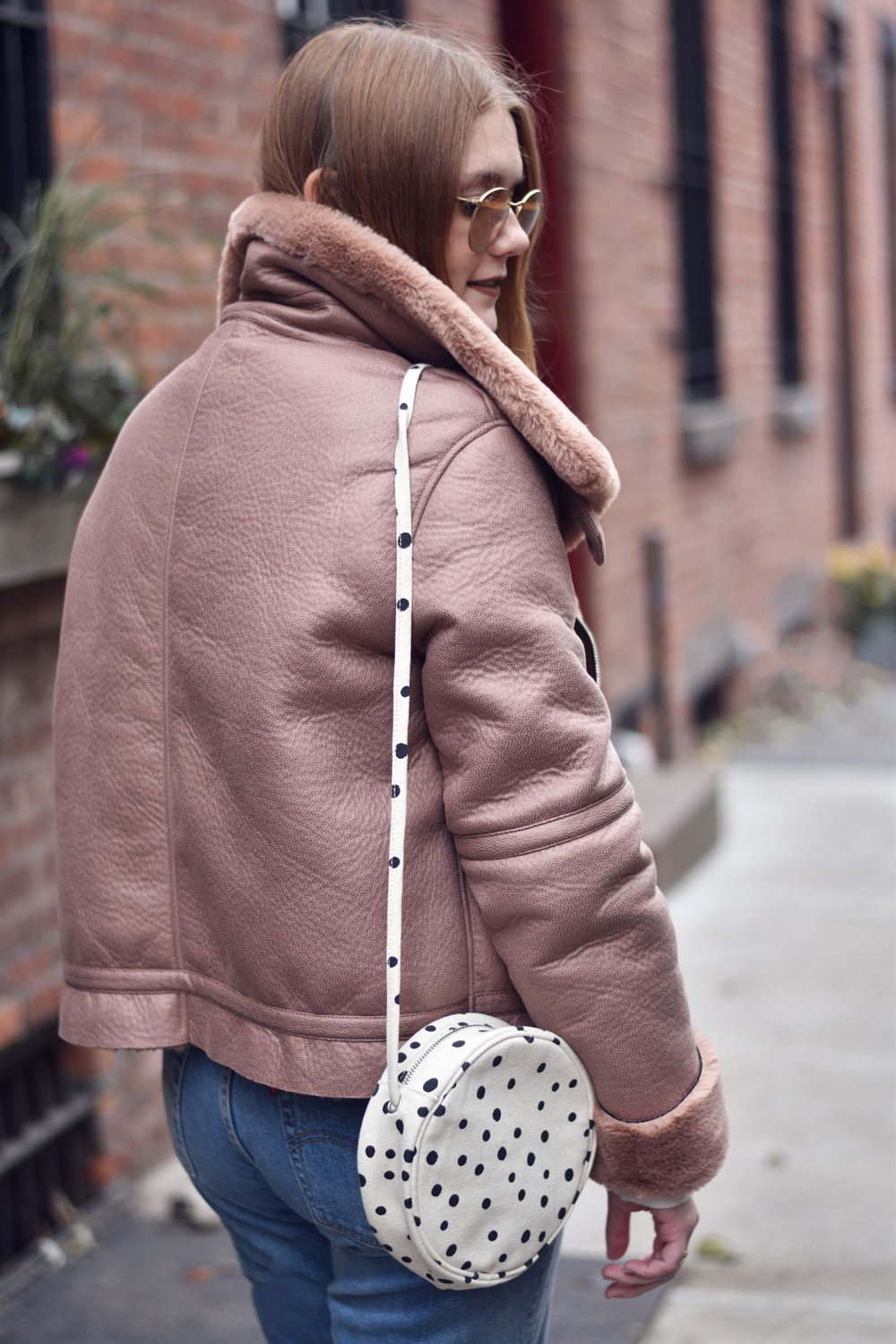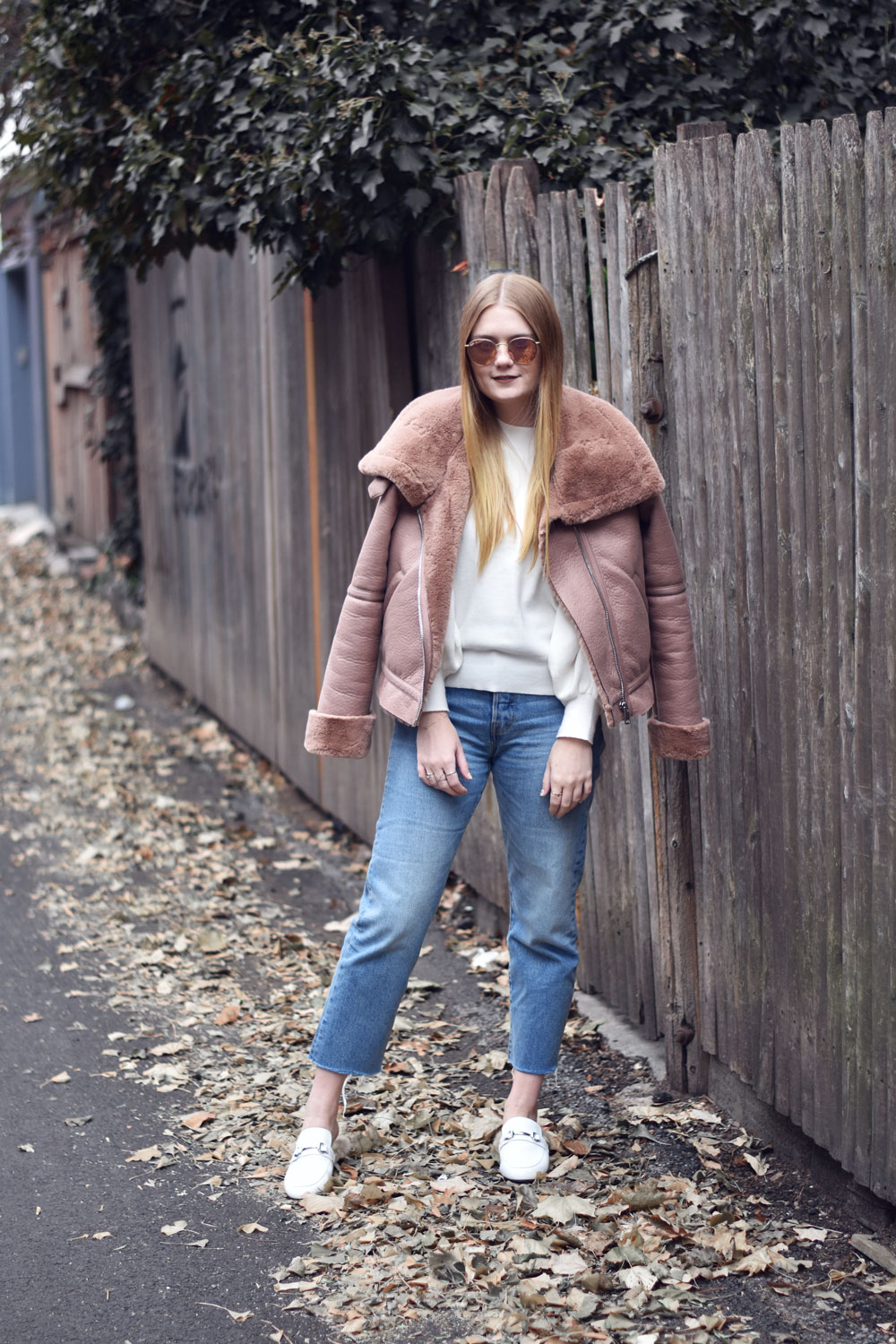 Aaaaand we're back to our regularly scheduled programming. Sorry (except #sorrynotsorry) for the slew of gift guides I was swinging at ya. However I absolutely loved every minute of making them, and I really hope they help you guys out! But now we're back to my favorite and most covered subject on TFL – style…
Very few items in your closet get as much use and as much exposure than your coat. Especially living in the city, coats here are just as much a part of the outfit as what's underneath. Plus a fantastic coat can either A) add extra oomph to an already spectacular outfit or B) make any ol' outfit (say like jeans and a tee) look more intentional.
Statement coats have always been a staple of the runways but every day I see them more and more with street-style looks. And every year there's always a few outerwear trends that I really adore (and wish I had one of each!), and I love to share them with you all so you can up your topper game. I recently added
this fabulous dusty pink faux fur moto
into my wardrobe and loooove how cozy it is! Plus the color is so gorgeous and basically a neutral so it matches a good percentage of my closet.
Shop My Outfit: PINK FAUX FUR MOTO JACKET (Zara) | HIGH-WAISTED CROPPED JEANS (Levi's)  | BLOUSON SLEEVE SWEATER (DO + BE via Century 21) (Similar Here) | WHITE SLIP-ON MULES (Steve Madden) | SUNGLASSES (Ray-Ban) | BAG (Baggu)
Read on for my 2017 Outerwear Edit, featuring the top five outerwear trends/silhouettes of the season!
1. (Faux) Fur Shearling
I love how shearling is the perfect juxtaposition of cozy and rugged. Especially with the moto jacket style (which has clearly been the most popular cut for shearling jackets this season) which has such a badass vibe, but while also looking so soft and snuggly. I love it in a classic black look, but also all the earthy tones a lot of them come in, plus the more unexpected hues like pale pink (like mine!) or denim.

2. Puffer
Puffed outerwear has never really had its moment in fashion… but the time has come! With brands offering more unique cuts and silhouettes (and colors) of the puffer, it has become probably the most practical "it" winter piece yet.

3. Teddy
The coziest fabric. Once you snag one of these, you'll find it hard to not just live in it. Besides the (extreme) level of comfort, I think this style is so popular because the texture is so unique and a little dramatic that it makes a really beautiful statement. I have a black one that I got two years ago from H&M right when this trend was emerging and it's still holding strong as one of my favorite outerwear pieces of all time.

4. Check
If you've been paying attention at all to street style this season, you know how hot the plaid boyfriend blazer is right now. And now I present to you the coat version of that! I love 'em both. This jacket is a guaranteed cool factor, I promise.

5. Trench
Not really a trend and just more of a staple, but I always feel the need to include the trench because there never fails to be new renditions of it that are quite notable. I'll never say no to a good neutral trench, but below I include some of the best statement trenches because it's nice to add a little punch to your outerwear selection.

What's your favorite outerwear style this season? Let me know in the comments below!