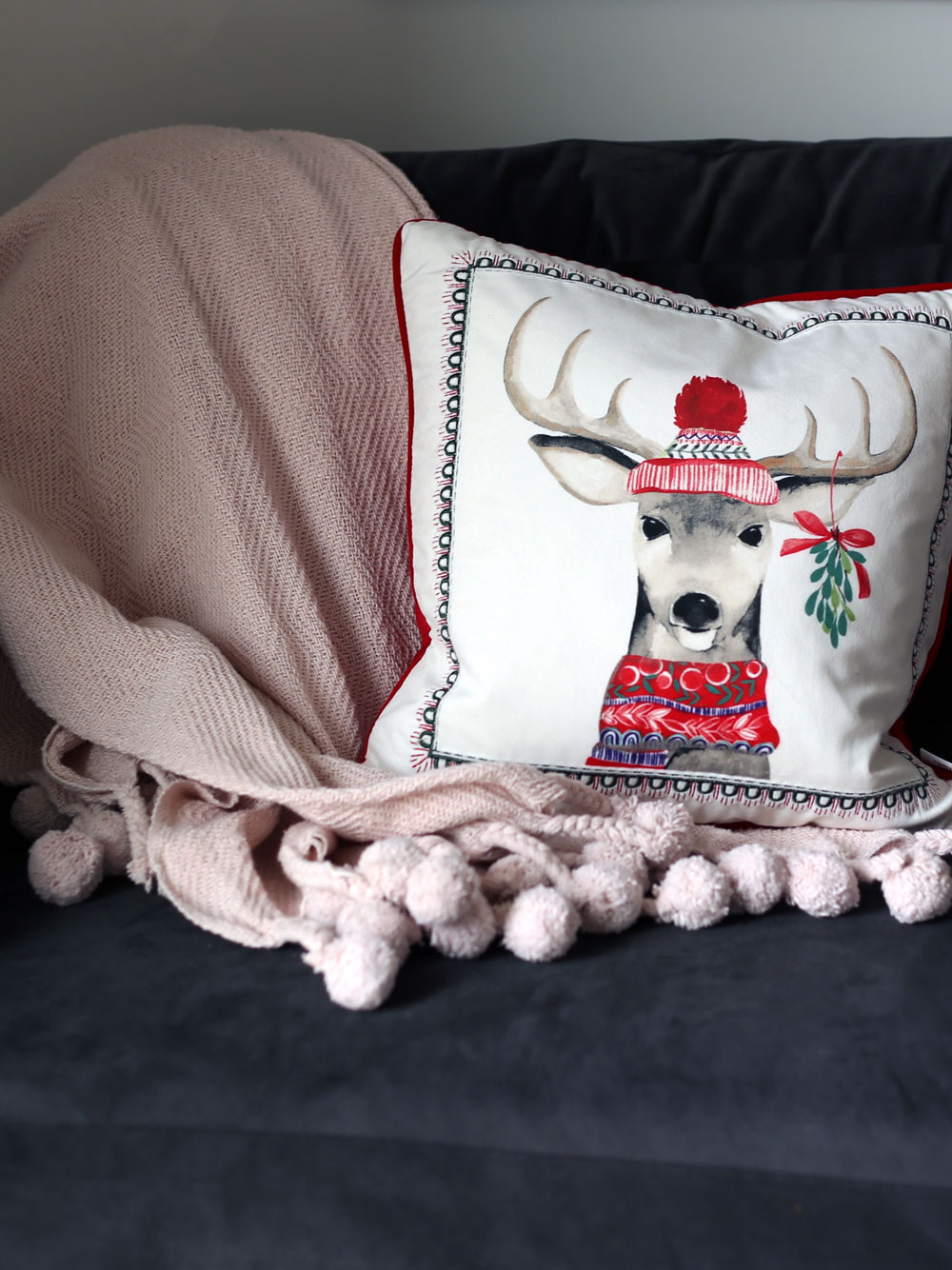 Shop My Décor: BLUSH THROW BLANKET (Century 21 – only $20 and makes a great gift!) | REINDEER VELVET THROW PILLOW (T.J. Maxx) (Similar Here)
Happy November, guys!! The time has come to start *thinking* about holiday décor. I personally believe the décor should remain fall-themed until after Thanksgiving. Black Friday is my official start to the holiday season, and I think that following weekend is the best time to put up the tree + décor (or just décor for small spaces like mine). I've bought a few things in the last week or so (and randomly throughout the last few months) since this is the first holiday season where I have my own place and can decorate exactly to my liking (very excited).
Unfortunately my little studio doesn't have too many décor corners but I'll make it work. I'm also not getting a whole ton of stuff because I have to store it somewhere… aaand most all of my storage space is used up by my vast collection of off-season closet items.
So I've done some serious online shopping for the absolute cutest holiday decorations and I'm excited to share with you guys! I'd say my holiday décor aesthetic sticks to mostly 2 categories: colorful/eclectic and modern/clean/chic. I included quite a bit of gold/metallic items (of course) and you will never question my love of pompoms after today either.
Also side note – loving all the llama holiday stuff this year. Everywhere I shopped, there was something llama-related and was always adorable! I included a few in my round-up below (I think my favorite is the throw pillow from Target with the gifts stacked on him). Scroll below to shop away!
Or pin it for later! :

What's your favorite holiday décor piece?
Comment below!