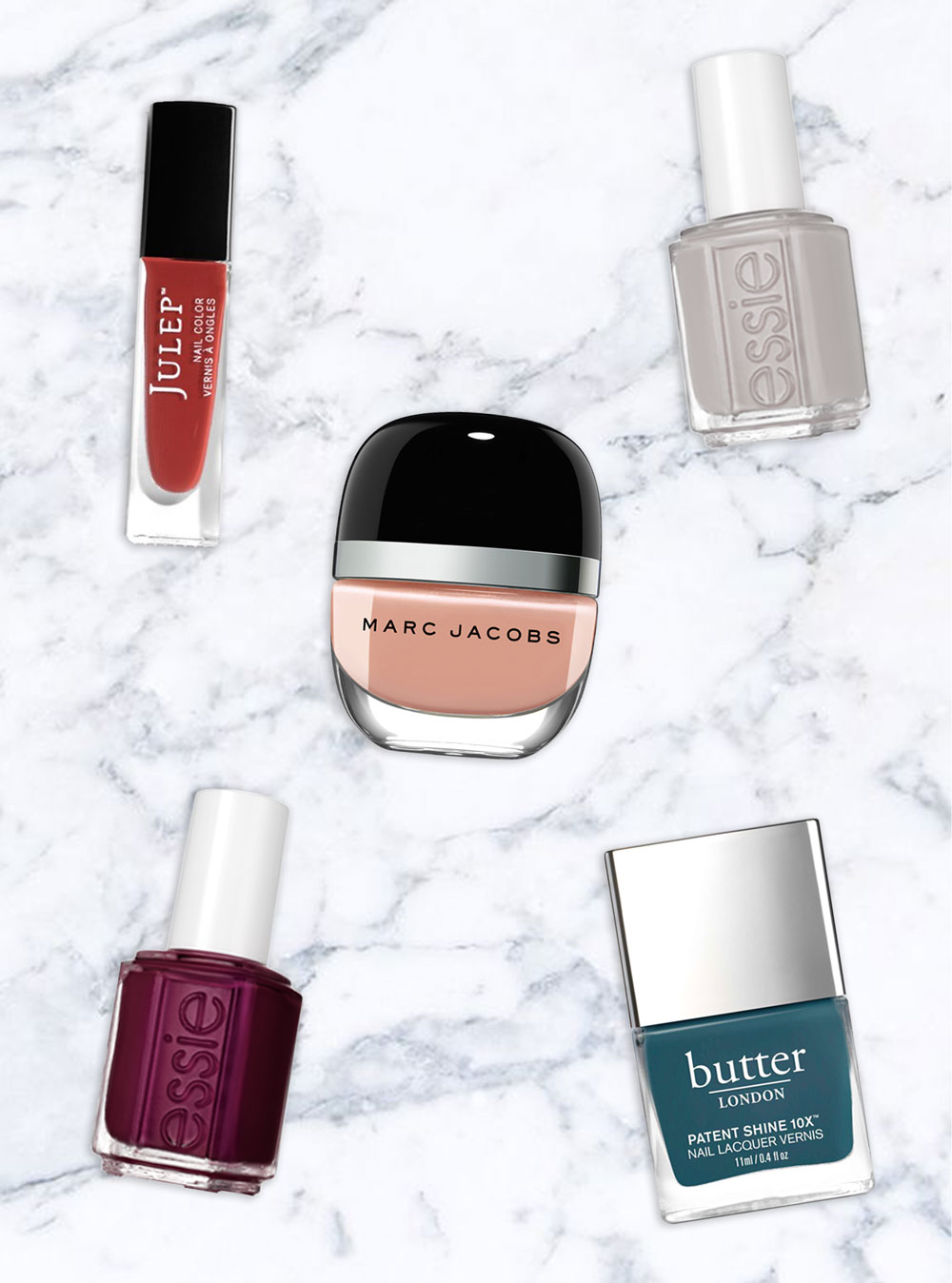 Happy Fall everyone! Here in NYC it's been HOT HOT HOT (like 80°+), but that hasn't stopped me at all from getting excited about sporting a fall wardrobe (+ accompanying nail colors). Just because you can't wear it right now doesn't mean you can't shop in anticipation 😛
Shop my fave nail colors for Fall 2017 below… to either sport now or soon!!


1. a brick red
Transition that huge red trend going on for summer right into fall with a more burnt orange-y / brick-toned red.
Shop this nail color: ROSEMARY (Julep)

2. a light cool grey
You can't go wrong with a cool-toned light grey. Matches everything yet isn't boring. Very chic look. Try it with a matte top coat to go for the "concrete" nail look that was present on the runways this season.
Shop this nail color: WITHOUT A STITCH (Essie)

3. a deep teal
Although a great nail color all year-round, I love teal especially for fall because it compliments brown/orange tones (tones that will always say "fall") so beautifully.
Shop this nail color: BANG ON! (Butter London)

4. a peachy beige
The pretty, easy, feminine choice for fall. Blush tones are huge right now and they look fabulous on anyone. Perfect for anyone because it's not so much a "bold" or "daring" color for nails, but still creates a gorgeous put-together look.
Shop this nail color: LADIES NIGHT (Marc Jacobs Beauty)

5. a dark plum
In my opinion, this is the most classic color choice for fall nails. And yet… it still feels fresh to me. I think this year it would complement a blush-toned outfit the best.
Shop this nail color: IN THE LOBBY (Essie)