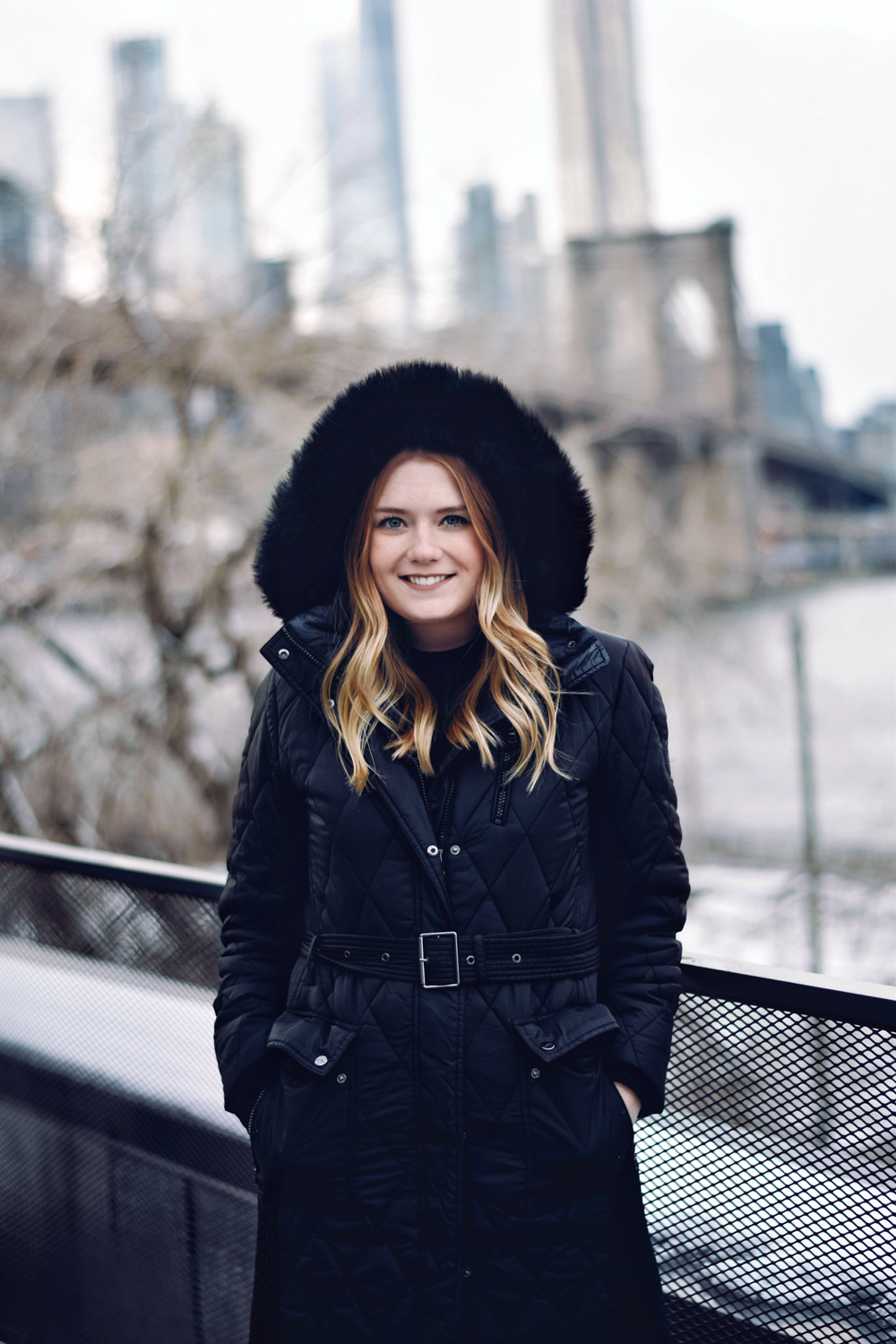 Shop My Coat: MY EXACT COAT (Lauren Ralph Lauren bought 2 winters ago) |  NEWER VERSION (Lauren Ralph Lauren via Macy's)
When I ordered this coat online a couple years ago, I had been on the hunt for quite a while to find one that was both flattering and affordable (ideally was looking for something under $250)… and I never knew how difficult this would actually be. But once this baby arrived, I strongly believed I had accomplished my goal! And the compliments I have gotten since have definitely confirmed this. I remember the first person who noticed it was my city bestie Kelsey (@klstieg – she's really cool, cooler than me!) saw me put it on and said, "I literally never thought a parka could be pretty …but yours is actually pretty!" And I knew I had found a good one! I meant to write this post last year but time got away from me and spring was approaching fast so I decided it wasn't relevant enough at the time. So this snowy season I finally bring you – The Smart Girl's Guide to Buying a Parka : all you need to know to purchase a winter coat that is equal parts warm, flattering, and affordable!
There are several reasons why this parka is so flattering, let's dive in:
reason #1
It's an easy one – the color. Stick to dark tones. I know we all love a white puffer or even a colorful one, but this just isn't the time. Parkas cover a lot of surface area and it's just best to go with a dark tone for the slimming factor. Plus, considering the fact that it's probably going to be in situations where it could get dirty you might as well have a hue where you don't have to worry.
reason #2
It's belted. It really is amazing the wonders a cinched waist can do for your figure! Find a parka that has a belt that either ties or buckles. I prefer the buckle because it looks a little cleaner, but the tie belt looks more feminine and is easier to put on quickly. And if you don't love having a belted style, look for a more cinched style. A lot of parkas have drawcord waists that give the same effect without the belt.
reason #3
The pattern on the body and on the sides of the coat are both very slimming. The body has an elongated diamond quilting that lengthens. And the sides have thin panels of vertical lines to break up the body pattern and also elongate my figure. Avoid any horizontal seams and/or large quilting patterns that can make you look unnecessarily bulkier.
And there you have it – all my best advice when shopping for the most flattering / least bulky parka. I hope it helps! Shop my favorite picks below, all under $200.
SHOP THIS GUIDE: