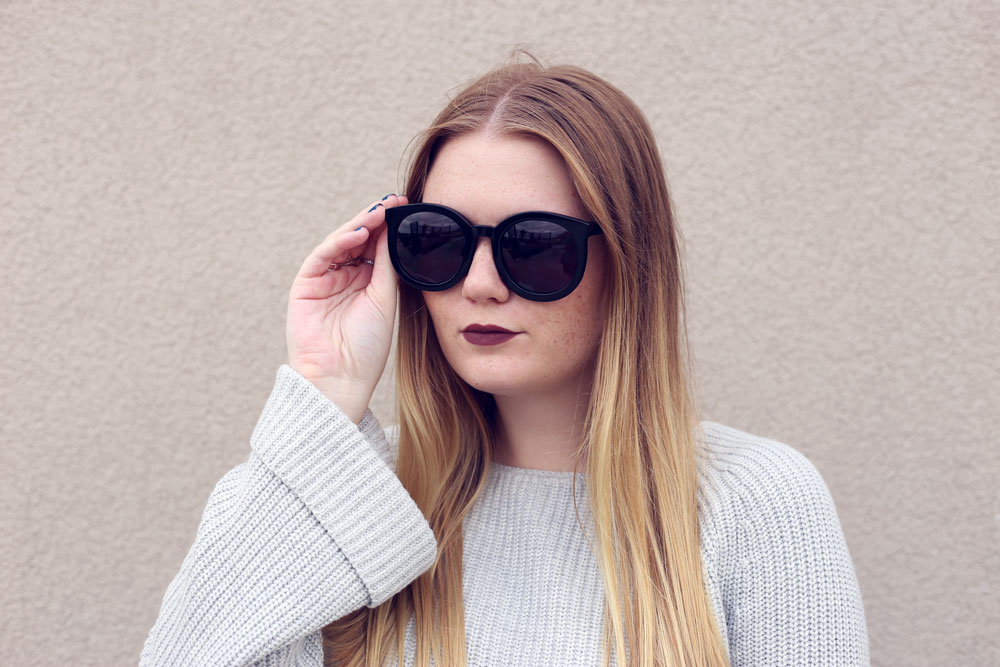 Finally fall weather has arrived! I've been really enjoying wearing my favorite fall tones this season. I've mostly been sporting dark emerald green, rusty orange, blush, and quite a lot of oxblood/burgundy…. and I've been pairing my favorite fall lip colors with it all! The one I'm wearing above is a matte liquid lipstick by Kylie Cosmetics (shop it here, color is called Love Bite). It's a fantastic darker plum tone that's absolutely gorgeous but just a little dark for me as an everyday go-to. Shop my everyday lipsticks that I'm loving for Fall 2017 below!


1. a deep mauve
First off – just have to talk about this formula… I legit want every color they have because it's moisturizing, creamy, and, most importantly,  so easy to apply and wear. I have been recommending this formula left and right because of how great it is just as regular lipstick, plus it has some great color options to choose from. This color (apparently their most popular color) is just a perfect everyday mauve for fall. On the darker side but not too dark. Definitely give it a try – you won't be dissappointed!
Shop this lipstick: CRUSHED LIP COLOR in color Telluride (Bobbi Brown)

2. a cool-tone nude
You can't go wrong with a cool-toned nude for fall. A little on the edgier side as far as lip colors go, but definitely still very wearable. In my favorite, long-wearing, matte liquid lipstick formula, it is a little on the pricey side but definitely worth it! I love wearing this with any cool grey-toned outfits.
Shop this lipstick: MATTE LIQUID LIPSTICK in color Maliboo (Kylie Cosmetics)

3. a bright tangerine
Yes, very daring. But really fabulous. I love this with a plain white T + a pair of jeans and booties on the bottom. It also compliments greener tones such as emerald or olive really beautifully. I also love it with an all-black ensemble.
Shop this lipstick: AMUSE BOUCHE LIQUIFIED LIPSTICK in color Tourne (Bite Beauty)

4. a just-bitten berry
This is a great non-commitment, casual, "I didn't try too hard but am still wearing lipstick" lipstick. It has a light wash but definitely buildable if you prefer the color to appear deeper. I think a just-bitten berry lip looks good with just about any fall outfit you can wear!
Shop this lipstick: GENERATION G in color Jam (Glossier)

 5. a glossy pink
This is a very on-trend lip look for this season; the glossy lip is very hot right now. I still prefer a matte lip but this is definitely better for your lips and I really love this formula from Beautycounter. It's silky smooth and fairly long-lasting, plus I love that it comes from a safer, cleaner beauty brand that doesn't include those questionable chemicals that a lottt of beauty products include today.
Shop this lipstick: SHEER LIPSTICK in color Petal (Beautycounter)
What's your go-to lip color for fall? Let me know in the comments below!