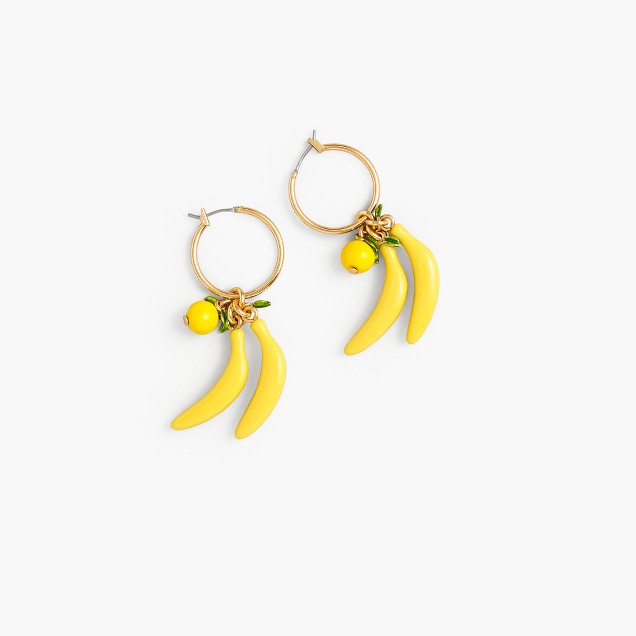 1. banana stuff!
Not exactly sure where my recent affinity for bananas came from – but I'm just loving anything banana (fashion-wise anyway… except a good banana bread is muy bien). I snagged a banana iPhone case and the obsession began! Most recently I got these earrings for super cheap when J.Crew was having a sale (not on their website anymore unfortunately). But bananas are just so fun amiright?! Something so graphic about them that I love. If you share my fondness, shop a few fave banana items on my wishlist below 🙂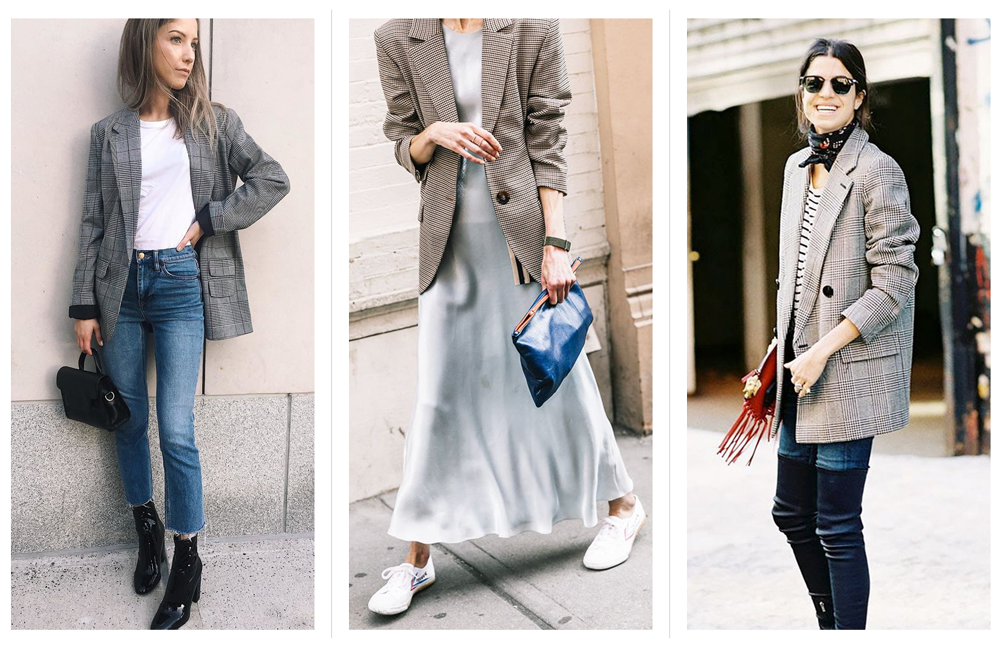 2. oversized/boyfriend plaid blazers
I write to you today a little angry at myself that I do not yet own a plaid blazer…. probably will be on the hunt this weekend – maybe try some vintage stores? We'll see.
I have to say I think the boyfriend blazer is the it item this season, and it's so versatile! Above are some of my favorite looks pulled from Pinterest: 1) paired with a white tee, cropped jeans, and block heel booties; 2) paired with a midi/maxi slip dress and sneakers; and 3) paired with over-the-knee boots, jeans, and a neck scarf. Literally throw one over almost any outfit and it will elevate it instantly. Shop a few great options below.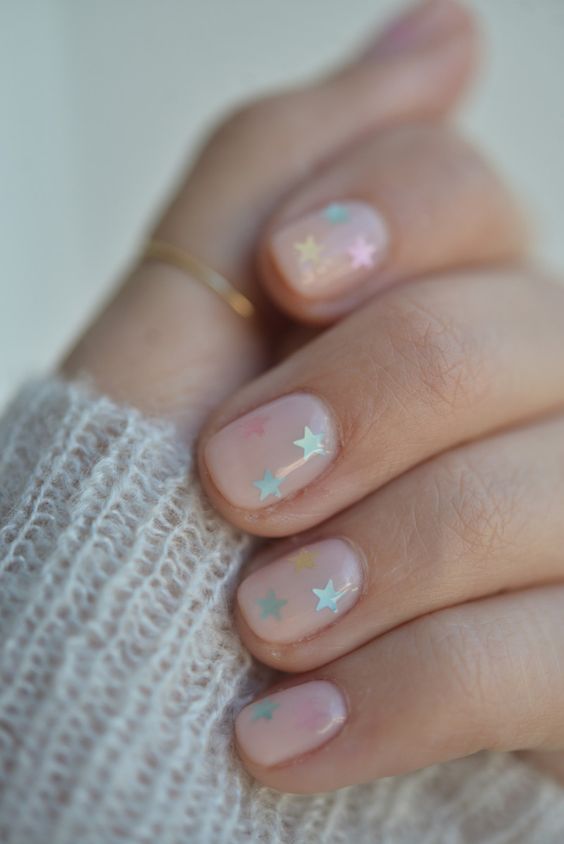 3. this gorgeous manicure, how-to on Cupcakes and Cashmere blog
I am obsessed with this nail look! I'm so close to ordering some star sequins to do it myself…. seems pretty easy. I found the how-to on a blog, link above if you're interested. It's such a fabulous look for the holiday season, without being too flashy. And it's also really unique!